Say what you'll do. Do what you say.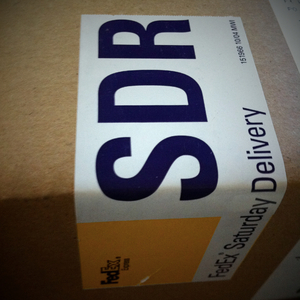 I had an entirely frustrating experience with AT&T Wireless yesterday. (Shocker!) To their credit, the story ends well, but it strongly reinforced a principle that I learned early in my career: set proper expectations and manage them accordingly. Even better: under-promise and over-deliver, if you can.
My ordeal with AT&T began with my pre-ordering of the iPhone 4S (note the pre part) . I always like to have the latest iPhone so I can understand its capabilities when creating apps or mobile marketing programs. (And yes, I'm guilty of being an Apple enthusiast. Sue me.)
Luckily, my wife and I are on alternating upgrade cycles for our iPhones and she doesn't care if she has the newest hardware. So, during every iPhone refresh I get a new one and she gets my current one. (That's a pretty sweet deal.) 😉
She's been asking me about the upcoming product refresh since she's grown tired of the quality of the photos and video on her iPhone 3 GS and wanted my iPhone 4. So, when they announced the start date and time for the iPhone 4S pre-orders, I set my morning alarm an hour early on that day so I could make sure to get an order placed before they ran out of the first production run of devices.
I placed my order at 7:30 AM on October 7th (ordering started at 3 AM. There was no way I was getting up at that time to order an iPhone. I'm an Apple enthusiast, not a lemming.)
When my order was complete, I immediately received a text message with a confirmation number and was told that my phone would arrive on Launch Day: October 14th.
Expectations Managed: +1
I waited all week and never received a tracking number. Whenever I entered my order details into AT&T's online order status app, it returned an error. I thought this strange, but just figured that AT&T was overwhelmed with the logistics of a big iPhone launch. 
Expectations Managed: -1
However, when delivery day arrived and I still didn't have a tracking number, I called AT&T Customer Service at around 10:30 AM.
The first person told me that my order was listed as "In Progress." She didn't know what the status message meant but promised she would call me back in two hours to provide me with the status of my order.
She never did.
Expectations Managed: -1
I called AT&T again, about an hour after the rep was scheduled to call me, and was told by a wonderful rep (Amanda) that my order was most likely en route and that she would call me back at the end of her shift to make sure I received it – approximately 5:30 PM Eastern Time.
Expectations Managed: +1
Even though she did her best to make me feel better about the lack of information provided to me (and her), she still couldn't confirm that my order would indeed arrive.
Normally, this is not such a big deal but in case you haven't figured this out yet, I made a point of working from my home office on this day so I could accept the order. You can imagine the irritation this might cause me if the thing didn't arrive.
You see, this is not simply about a phone and my desire to have it – this is about their ability to keep me properly informed. So far, I wasn't happy.
Since our usual FedEx and UPS delivery folks had already delivered packages to my neighbors, I called AT&T again around 3:00 PM. 
This particular rep emphatically and unequivocally told me that my order would not arrive today. In fact, this person told me that I must be mistaken or not have paid proper attention during the ordering process because provisioning a new device would take 21 to 28 days!
Now, you can imagine my frustration. I have an order confirmation message, staring me in the face, informing me that my package would arrive today. Moreover, not a single person at AT&T could yet tell me the actual status of my order.
Needless to say, my mood went from mildly annoyed to completely pissed off. "You weren't paying attention," is not exactly what I would call being empathetic or "engendering goodwill with the customer".
I informed her that she was not properly managing this situation and that I wanted to know the status of my order immediately. She once again, rattled off a memorized statement about availability and provisioning.
I told her to have a nice day and hung up.
Expectations Managed: -2 (-1 for not determining the status of my order and another -1 for lack of empathy – and for telling me that I was inattentive)
I checked a couple of Apple blogs and sure enough, they were reporting iPhone 4S devices in stock at most Apple Stores. 
At this point, I was about ready to switch to Sprint. The only thing keeping me on the AT&T network is my grandfathered Unlimited Data Plan – something that Sprint now offers for new iPhone customers.
I called back again (waiting another 9 minutes for my call to be answered) and got a different rep on the phone. I instructed him to cancel my order and ensure that my account was flagged as "eligible for upgrade" as I was on my way to my local Apple Store to get a phone.
He told me he couldn't cancel my order. 
Expectations Managed: -1
Now, I'm irate. I could have simply planned to take a trip to my local Apple Store and avoided the Keystone Cops routine but instead, am now locked-in to the AT&T ordering SNAFU.
I told him to simply figure it out. I'd wait.
The call dropped. (Oh, the comedy…)
While on hold, Amanda called back. When I didn't pick up, she called again. I dropped the other call to take hers.
I informed her of my current situation and she was – genuinely – aghast.
Once again, she did everything she could to solve the problem. But here's the thing: she understood the real problem. 
The real problem was not the phone – after all, it's just a phone and I could get one at another time. No, she understood that the problem was:
Misinformation
Poor judgement
Lack of information
Mismanagement of customer expectations
I waited on the line while she went to work, figuring out the status of my order. 
She informed me that she could cancel my order, but it wasn't likely that AT&T and Apple's ordering systems would sync up in time for me to walk into my local Apple Store in a few hours to buy a phone and get the subsidized price.
But here's the most important thing she told me: apparently, "In Progress" in the AT&T ordering system means that an order has been packed and ready for shipping, but a common carrier hasn't been selected to deliver it. It's sitting on a loading dock somewhere, waiting for someone in a brown or blue uniform to come get it.
It also meant that my order was, in fact, confirmed and that it would not take "21 to 28 days to provision it." It would most likely arrive in a couple of days.
That's it. That's all I wanted: information, and my expectations properly managed.
Amanda went even further and proceeded to give me a month's credit on my voice plan for having put me through this fiasco. 
I, of course, asked to speak her supervisor. 
I instructed him to give this woman a raise, promote her, and generally do anything he could to keep her.
Moral of the Story
Customer service is not about money. It's not about delivery times or product availability and it's certainly not about getting a human being on the phone, no matter where in the world they may be located.
It's about setting and managing expectations.
Guess what? My order arrived this morning via FedEx Saturday Delivery.
Thanks, Amanda. Whoever you are.
You'll go far if you continue using those skills of yours.
We're all in the Custome Service Business
Who are your customers?
Your boss
Your clients
Your spouse or significant other
Your children
Your friends
Your parents
Your teachers
Your mentors
Your family
…and anyone else who has expectations of you. Your unique situation will determine who your "customers" are.
Are you managing expectations? Are you over-delivering?